DIAGNOSTIC SERVICES
CALL FOR MORE INFORMATION: (715) 284-5361
At our facility, we proudly offer advanced diagnostic services to help our doctors diagnose your illness or injury quickly and accurately.
Our lab performs a wide range of tests to help doctors diagnose and treat diseases.
The Diagnostic Services Department can send X-ray films to radiologists 24 hours a day with teleradiology. MRI and CT exam results are directly captured from scanners and sent to specialists for interpretation for quick results for you.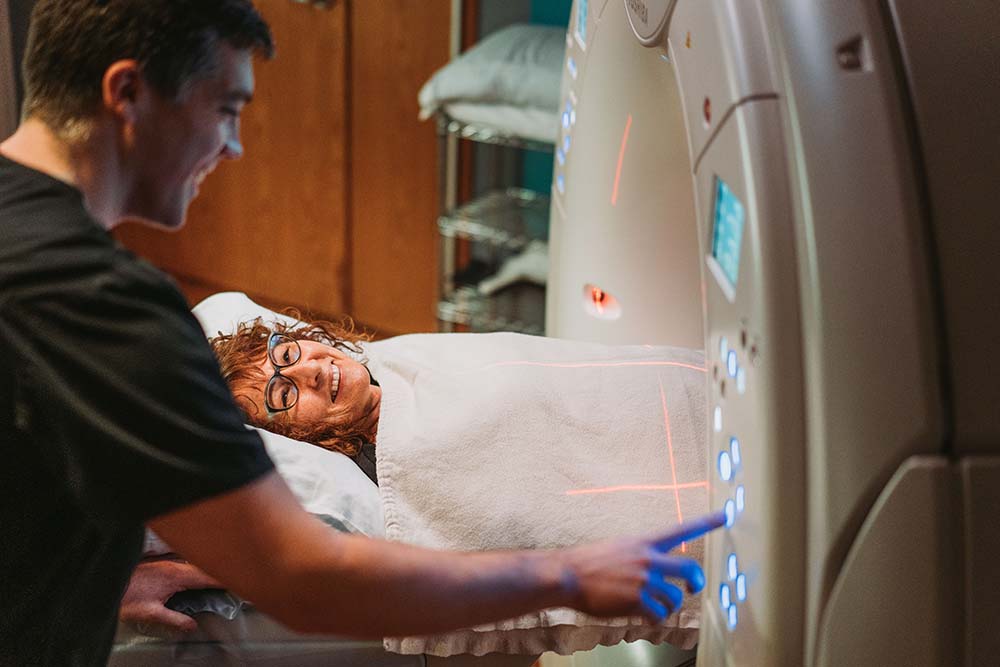 Our diagnostic capabilities include:
X-ray
Magnetic Resonance Imaging (MRI)
Positron Emission Tomography (PET)
80-slice Computerized Tomography (CT)
Nuclear Medicine
Ultrasound
Echocardiology
Electrocardiogram (ECG or EKG)
Stress Tests
LUNG CANCER SCREENINGS
Lung cancer is scary. Not knowing can be scarier. Survival rates are only about 15%, but early detection can change that. Don't let what you can't see hurt you. Lung cancer screenings are now available at BRMH. Talk to your doctor today.
Watch Leah's diagnostic imaging story