INFUSION CENTER
CALL FOR MORE INFORMATION: (715) 284-5361
Our Infusion Center is an effort to provide area residents with the high-quality, compassionate care they deserve - close to home. We offer a variety of infusion therapies, including chemotherapy, in our easy-to-access, private, and comfortable Infusion Center.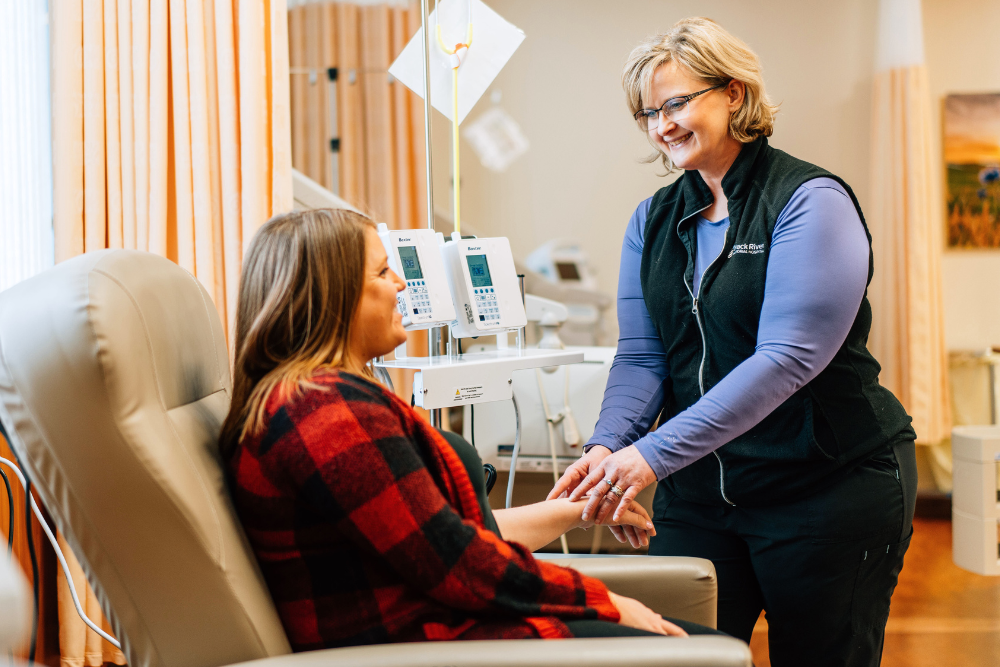 PATIENT CARE COORDINATOR: (715) 284-3404 TREATMENT ORDERS (FAX): (715) 284-3928
Therapies Offered:
Cancer Treatments (Chemotherapy & Immunotherapy)
IV Antibiotics
Iron Infusions
Blood Transfusions
IV Hydration (Fluids & Electrolyte Replacements)
Infusions to Treat Autoimmune Disorders
Therapeutic Phlebotomy
IVIG
Port & PICC Line Flushes
Outpatient Injections
and MORE!
Conditions Treated:
Anemia
Cancer
Multiple Sclerosis
Rheumatoid Arthritis
Chrohn's Disease
Ulcerative Colitis
and MORE!