INPATIENT CARE
The physicians, nurses, and other medical staff at Black River Memorial Hospital will do their best to ensure you are comfortable and at ease during your hospital stay. Our goal is to help you manage your health once you leave our care. We use evidence-based criteria to determine whether you need observation or inpatient care.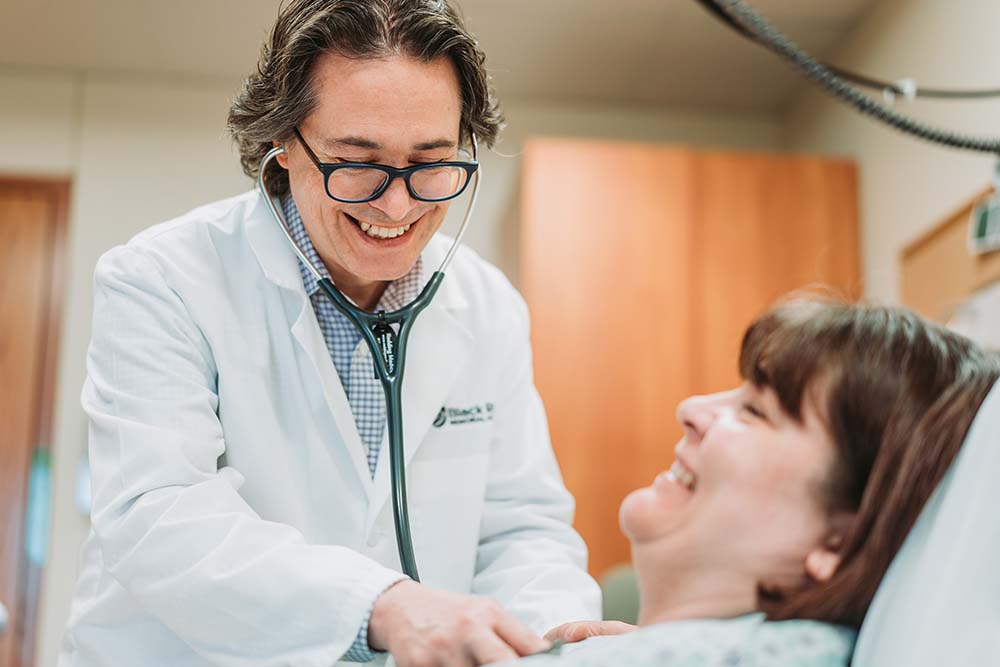 MEDICAL / SURGICAL CARE
Our highly skilled staff provides a full range of individualized patient care services for all ages featuring:
21 private patient rooms including two negative pressure isolation rooms
Registered nurses on staff 24 hours a day monitoring patient progress and providing necessary care
State-of-the-art lift system in all patient rooms
Specialty equipment available for continuous monitoring of your health needs
MEDICATION MANAGEMENT
Being informed about your medication is very important. The following links are examples of medication trackers.
Download the Medication Management Journal or the Medication Tracker Form
OTHER SERVICES
Transitional Care Program (Swing Bed)
Antibiotic Infusion
Immunotherapy
Therapeutic Injections and Infusions
Chemotherapy Pump Disconnection
Wound Care
Wound Vacuum Therapy
Blood Transfusions
HOSPITALIST PROGRAM
During your stay at BRMH, you will be cared for by highly skilled hospitalists consisting of board-certified physicians, physician assistants, and nurse practitioners. Our team provides 24/7 treatment and specializes in caring for you while you are in the hospital.
When you are admitted, the hospitalist will work closely with your primary care physician to discuss your medical history and treatment plan.